NATURAL & TRANSPARENT
NATURAL FIRE PROTECTION FOR SAFER LIVING ENVIRONMENTS
Ecological values are tightly connected with the increasing demand for wood buildings. People want to live and work in beautiful, ecological and safe buildings. The use of non-toxic fire retardants is a choice for the environment as well as for the health and safety of people.
Wood materials are treated in many ways to prevent decay, mould, fungi, pests and fire. The disadvantage of many treatments is that the used chemicals are harmful or even hazardous for the environment. Nordtreat has developed environmentally friendly fire retardants – which actually enhance wood products' natural resistance against moulds and fungi, too.
Most importantly, the fire retardant solution must fulfil the requirements of building regulations. Other important aspects include visual options, durability as well as health and environmental safety aspects. Finally, the solution must be economical in relation to its performance.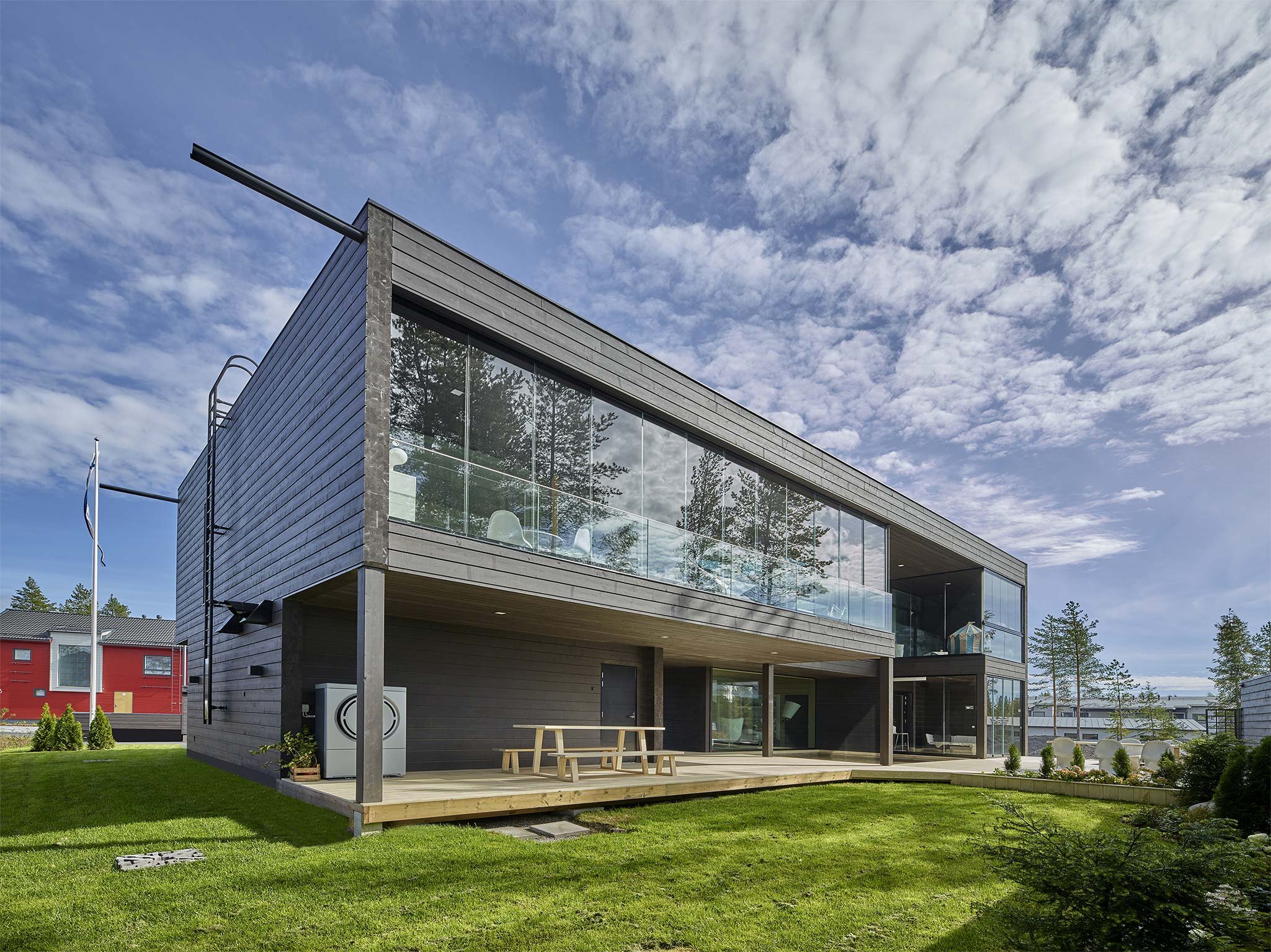 Photo: Villa Riihi - Seppo Mäntylä

SUSTAINABLE FIRE RETARDANTS FOR HEALTH AND SAFETY


The non-toxic Nordtreat solutions have been developed for more than 10 years. The products don't contain boric acid, formaldehyde, halogens, carcinogenic or toxic substances. They have been tested by the leading research laboratories and certified according to the latest fire safety standards. Furthermore, they meet also high qualifications concerning indoor air, UV/weather resistance and ecological building.