FIRE PROTECTION METHODS FOR WOOD PRODUCTS


Wood is at the same time a combustible and fire safe material. In a fire, untreated wood chars evenly at a speed of about 1 mm per minute, so its performance in a fire situation can be predicted accurately.
The required fire resistance of wood structures can be achieved by adding the size of the structure, by adding a protective cladding, by using a non-combustible insulation material and by improving the fire resistance of the wood structure with a fire-retardant treatment. Industrial fire-retardant treatment can be done by pressure or vacuum technology, by spraying, brushing or by dipping.
For interior and exterior wood panels, treatment with fire retardants is the most common way to enhance product's fire performance. Besides industrial treatment, the fire retardant can be applied also manually in connection with the building process.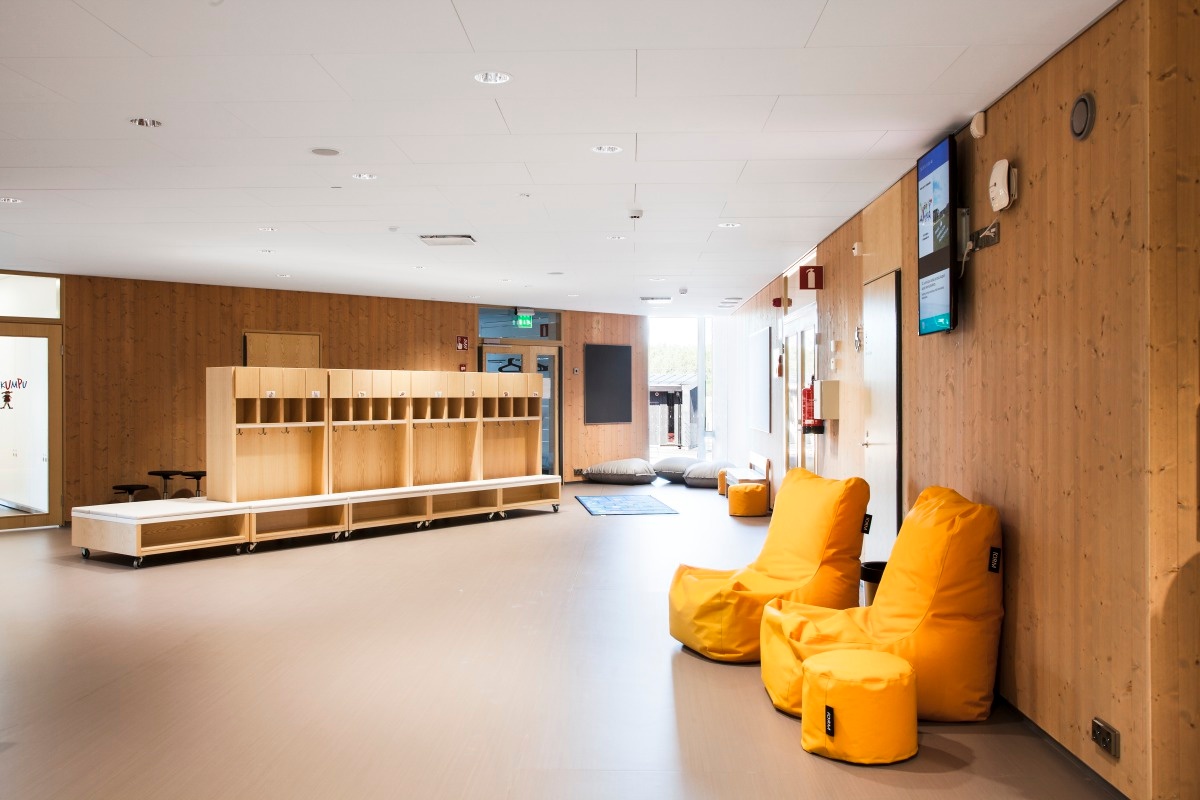 Opinmäen koulu, Espoo, Finland - Arkkitehtitoimisto Esa Ruskeepää Oy
FIRE RETARDANTS FOR WOOD PRODUCTS


Fire retardants, known also as flame retardants, are substances that are used for slowing or stopping the spread of fire or reduce its intensity. Their operation is commonly accomplished by chemical reactions that reduce the flammability or delay the combustion of the protected material. Fire retardants may also cool the material through physical action or endothermic chemical reactions.
For wood products, fire retardants are available as coatings and sprays which can be applied either manually or industrially. Also industrial pressure and vacuum treatment is possible.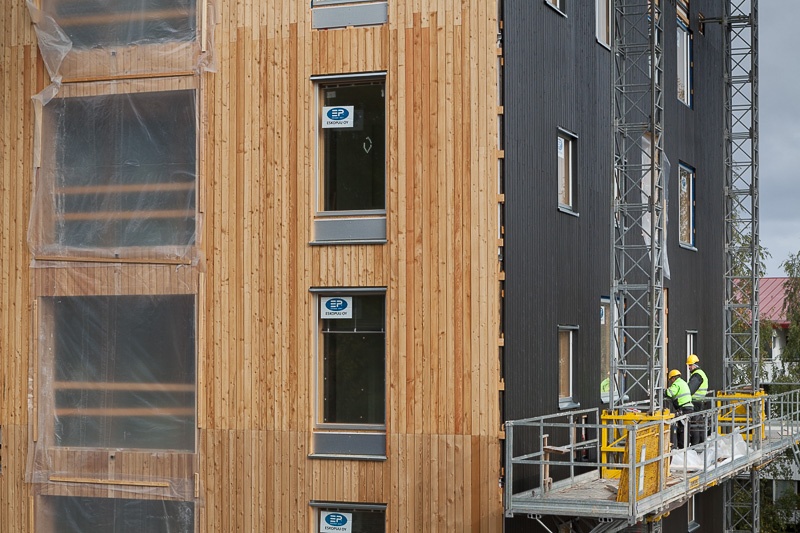 Photo: Puukuokka - OOPEAA


Fire retardants can be used for many applications of construction wood products: for structural wood products as well as for facades, interior decorations and fittings.
Traditionally, fire retardants include harmful substances like boric acid, boron, bromides, formaldehyde and ammonia. Such treatment also requires separate decorative finish, which increases the building time and cost.
The new generation fire retardants developed by Nordtreat are pH-neutral, water based solutions without any toxic substances. They influence the pyrolysis of wood by creating a protective char layer. This way treated wood also releases water vapor, which decreases the temperature of the combustion reaction, thus slowing down the spreading of fire.
Ideally fire retardants enhance the performance of wood also in other ways. e.g. by preventing mold, fungi and weathering, like Nordtreat products do.