For the manufacturers and further processors of wooden construction products it is essential that the products fulfil the fire safety regulations in the intended end use. Profoundly tested, non-toxic Nordtreat fire retardants are ideal for processing and add value to your products.
WOOD PRODUCTS AND FIRE SAFETY

Wood products handled with Nordtreat fire retardants fulfil EN 13501-1 standard fire classification B-s1, d0. Additionally, they protect wood against weather, mould and fungi. Furthermore, Nordtreat products have M1 emission class and they are BREEAM and LEED v4 compliant.
FIRE REGULATIONS AND FUNCTIONAL PERFORMANCE

When wood is used in public, commercial and residential buildings, products treated with Nordtreat fire retardants fulfil the strictest requirements.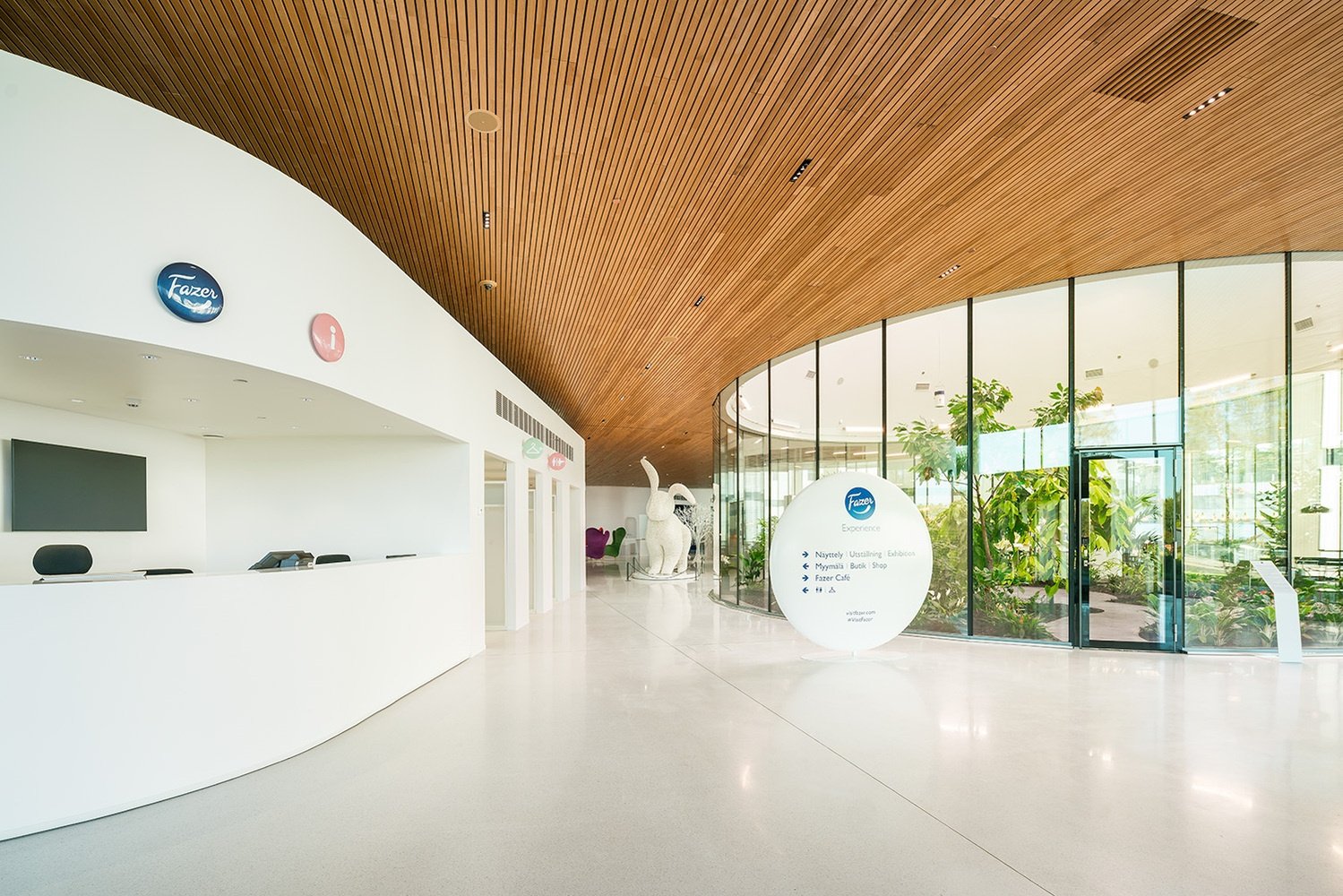 Photo: Fazer Visitor Center - K2S - Mika Huisman

REACTION TO FIRE

European fire testing of construction products is based on the Euroclass system (200/147/EY).
Wood products treated with Nordtreat fire retardants typically achieve a reaction to fire classification B-s1,d0 according to EN 13501-1:2007+A1:2009.
The classification is based on performance in three standardized tests:
Fire technical testing of building products – non combustibility: EN ISO 1182

Fire technical testing of building products – single burning item test (SBI): EN 13823

Fire technical testing of building products – ignitability test: EN ISO 11925-2