UNIQUE WOODEN QUARTER IN JÄTKÄSAARI, HELSINKI
Wood City is an urban wooden quarter developed in cooperation by Finnish construction and project development company SRV and renewable materials company Stora Enso. Construction work in Jätkäsaari, Helsinki, is carried out in phases during 2015–2021. Two eight-storey wooden blocks, developed by Helsingin Asuntotuotantotoimisto ATT and managed by HEKA, are already inhabited. Buildings under construction include also a new headquarters for Supercell, and finally a hotel.
The city of Helsinki wanted to develop a high-standard construction project fitting into the urban landscape, utilizing a combination of Finnish of wood construction and environmental aspects. The winner of the architectural competition arranged in 2012 was Anttinen Oiva Arkkitehdit Oy.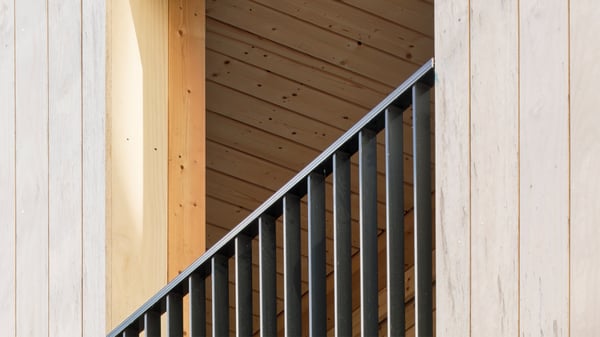 Wood City adheres to a climate change mitigating way of building. Wooden construction materials act as carbon sinks. In addition, their production is energy efficient with low emission levels. Special attention has also been paid to energy efficiency.
COSY AND SAFE WOODEN BLOCKS

The wooden blocks on Välimerenkatu in fast-growing Jätkäsaari were popular among homeseekers. Each of the two wooden blocks has 98 accessible rented flats, of which most are one bedroom flats. All flats have a glazed balcony or a French door.
The frame of the wooden blocks was build using LVL (Laminated Veneer Lumber) elements manufactured at Stora Enso facility in Varkaus. In addition, the facades and balcony interiors, for instance, are made of wood. Accoya wood has been used in the facades and finely sanded spruce paneling in the balcony interiors.
BALCONIES WITH FIRE-RETARDANT PANELS

Sprinkler systems and structural solutions take care of the fire resistance of the timber-framed building. Finely sanded spruce paneling with B-s1,d0 class fire-resistance rating was chosen for the inside ceilings and walls of the balconies.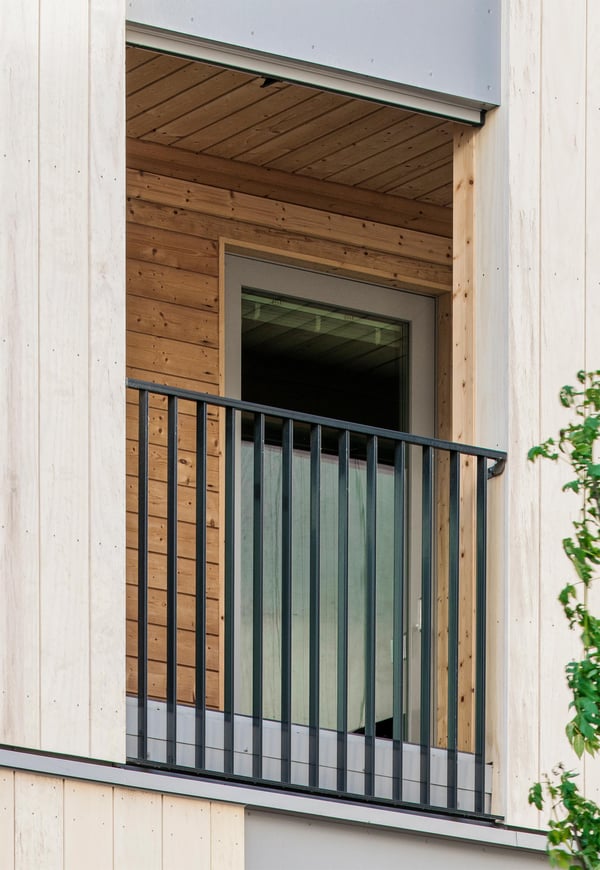 Olli Prättälä from Siparila Oy, the supplier of the fire-retardant paneling inside of balconies, says that cladding with concealed nailing is typically used in similar work sites. The balcony surface finishes in the work sites situated on Välimerenkatu were chosen according to the client's wish: they are finely sanded spruce paneling, installed with screws. The products were fire retardant treated with NT DECO fire retardant without tint.
As a natural material each piece of wood absorbs fire retardant differently. To ensure the required fire resistance level, in industrial fire retardant treatment of finely sanded paneling with spray method the products need more repeated treatment than normally. "With deliveries containing hundreds of square meters the order should be place well in advance, in order to schedule the delivery as requested", Olli Prättälä says. The panels for Wood City blocks were delivered in due time, but in several batches.